It was December 1986. A young teacher started in Benhaven School's readiness room. Her students immediately took to her, and she very quickly became a beloved teacher not only by her students but also her students' families and her colleagues.
For 36 years Deb Schwarz remained a beloved teacher and impacted the lives of countless Benhaven students and their families. She was a staunch advocate for them throughout the years. She mentored and helped to shape student, beginning and veteran teachers alike.
On Friday, January 6, 2023, the school celebrated Deb's tenure and her lasting contributions to our school community and beyond. We are extraordinarily grateful! Quoting from a previous supervisor more than 20 years ago and still relevant: "Thank you for being you and continuing to be part of the heart, soul and brain of Benhaven!"
Rise Up, Deb!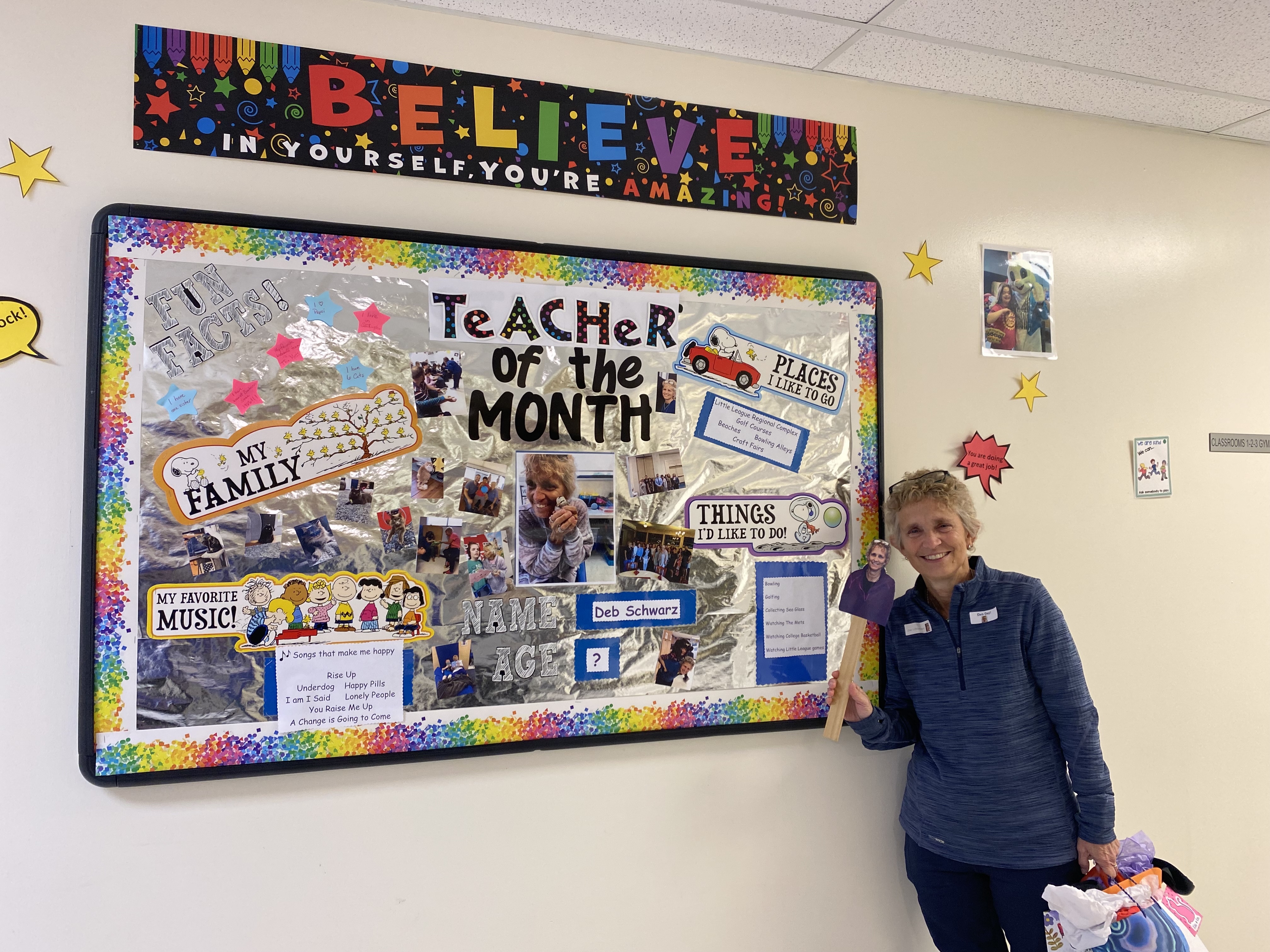 ---