September 11 - 17, 2023, marks a week long celebration to acknowledge the incredible work Benhaven Direct Support Professional do every day for individuals we support.
Please click on the links below to view messages from Ken Cabral, Benhaven's Executive Director, the Benhaven Board of Directors as well as Govenor Ned Lamont.
THANK YOU TO ALL OF OUR DIRECT CARE SUPPORT PROFESSIONALS!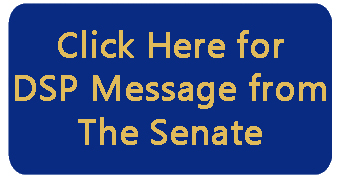 Cardin, Collins Lead Senate Recognition of Direct Support Professionals Week
Frontline health care professionals honored for their service and dedication
WASHINGTON – The Senate has unanimously approved a resolution from U.S. Senators Ben Cardin (D-Md.) and Susan Collins (R-Maine) recognizing this week as Direct Support Professionals Week. Their resolution (S. Res. 337) designates September 10-16 as a time to honor frontline health care workers for their dedication and work enhancing the lives of individuals with chronic illness, seniors and those living with a disability.
"This week, we honor direct support professionals, the frontline health care workers who are on the job around the clock to make daily life more manageable for individuals with intellectual and developmental disabilities, chronic illnesses and seniors. They bring dignity back to people's lives and make a difference 365 days a year," said Senator Cardin. "We value your service and dedication all year, but this week, is a special time to recognize the challenges you face as you help patients. Building on your example, we will continue to invest in home- and community-based services and building up the home care workforce with appropriate income and support they deserve."
"Every day, direct support professionals work hard to provide those in need with critical support that leads to more independent living and a better quality of life," said Senator Collins. "Our bipartisan resolution ensures that these professionals receive the recognition they deserve. I thank all direct support professionals for making such an incredible difference in the lives of so many seniors and those living with a disability."
In addition to Senators Cardin and Collins, the resolution marking Direct Support Professionals Recognition Week is cosponsored by Senators Tim Kaine (D-Va.), Angus King (I-Maine), Amy Klobuchar (D-Minn.), Elizabeth Warren (D-Mass.), Chris Van Hollen (D-Md.), Sherrod Brown (D-Ohio), Richard Blumenthal (D-Conn.), Bob Casey (D-Pa.), Bob Menendez (D-N.J.), Peter Welch (D-Vt.), Sheldon Whitehouse (D-R.I.) and Tina Smith (D-Minn.).
---