Learn to be the best advocate you can be for your child. Be informed and take advantage of resources and services that are available to you in your community. Come and hear personal impacted stories from individuals with autism and from parents of autistic children who understand your day-to-day challenges and successes.
Autism Day at the Capitol is an impactful day in the halls of power. The event will take place in the Capitol building, 210 Capitol Avenue, Hartford, CT on Friday, April 28, 2023.
Come and hear from Legislators as well as from those who are personally impacted in Room 310 from 10:00 am until 12:00 pm.
Visit information and resource tables in the North Lobby from 10:00 am. until 2:00 pm.
This event is free and open to the public.
(Save the Date – April 28, 2023 – More Information to come!)
For more information, contact: Denise.Drummond@cga.ct.gov.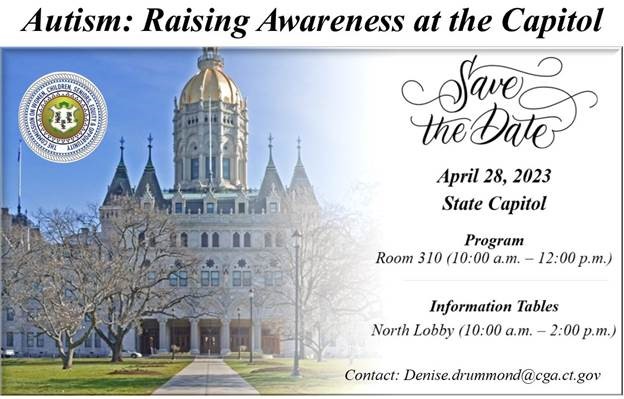 ---