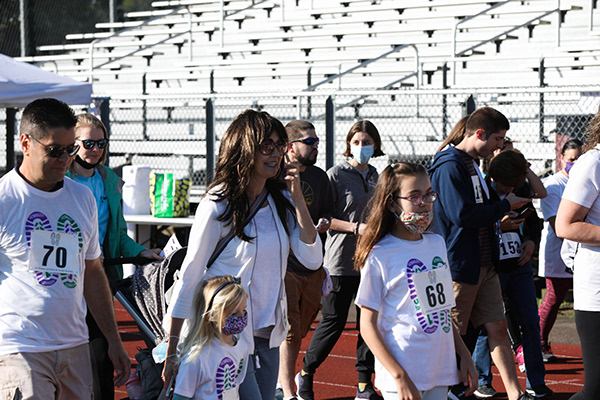 Many of us were so pleased to gather on September 26th for the 3rd Annual Benhaven Walk. Over 300 children and adults, including students, residents, program participants, families, staff and friends came out for a healthy walk and a morning of sunshine.
After skipping this event in 2020 during the height of the COVID pandemic, it was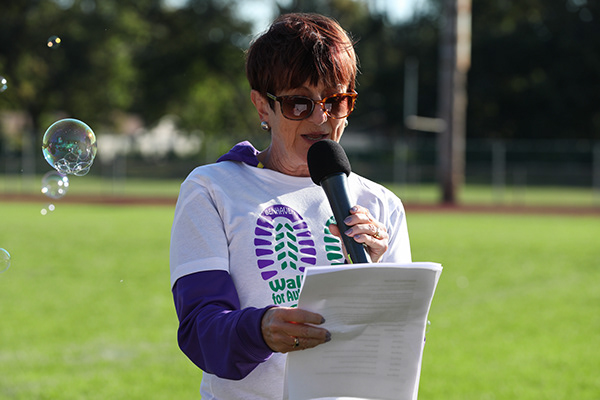 wonderful to gather, laugh, walk and enjoy one another's company. The Walk offers an opportunity for the Benhaven community to celebrate together. It is also our major fundraiser.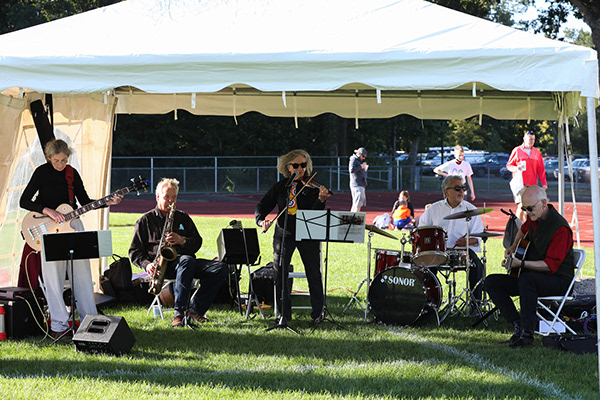 This year's event was our most financially successful Walk to date! Even with COVID still looming, everyone did a great job making sure we raised a record amount of sponsorship and donations with more than 300 participants. Although participation was 15% less than our peak in 2019, most outdoor runs and walks have had 30-40% less participation this season. We raised over $80,000 to benefit the children and adults who participate in Benhaven's programs. Each program is designing its wish list to make use of the funds. As the year goes on, you can read how we used the donation money on our Website's program pages.
This event is only possible because of the efforts of so many people. Every program had a representative on the Walk Steering Committee. Staff arranged for the food and drinks served; contributed to and created the beautiful raffle baskets; and raised money through their Walk Teams. We had an incredible group of volunteers, many of whom are staff. We also want to thank Coach Anthony Saquella and the North Haven High School Football Team. The players arrive before the sun comes up and help with all of the set-up, staying until the end to make sure we leave the field as pristine as we found it. We were happy to treat them to a pizza night last week when they celebrated a winning game!
We were entertained by a lovely music group, The Moving Target Band, and Melody Troxel took incredible pictures once again, adding to our wonderful memories of the day.
This year we were joined by employees of Love Lera Bakery. If you didn't try their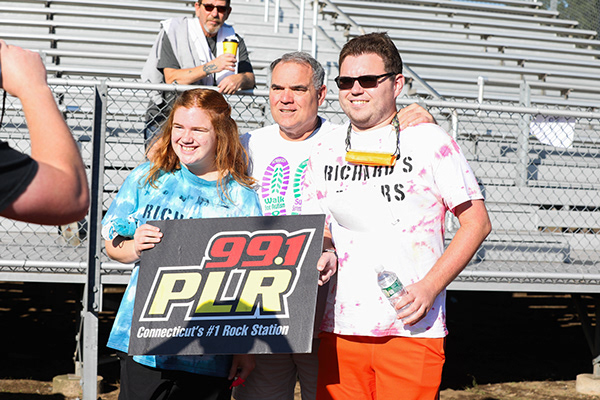 delicious cookies, stop by this new bakery at 344 Washington Avenue in North Haven. They have an exceptional team of talented people with and without disabilities.
We appreciate and are grateful for our many sponsors and have listed them below. The last year and a half have created a hardship for many people and businesses in our community. We are thankful that so many still sponsored us. Many of them are our vendors and local businesses. We hope you will support them during this year.
In closing, I thank each of you who contributed to the success of this event. We hope to see you for the 4th Annual Walk in 2022!
Kathryn du Pree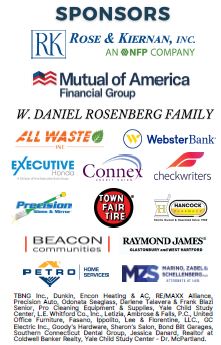 ---